TAKARA
At TAKARA, we are introducing the interactive Japanese dining experience to add to your delicious dishes a dash of unique joy.
From the first step into the restaurant, you will be taken away by our mesmerizing modern design that is meant to complement your dining choice.

Food Menu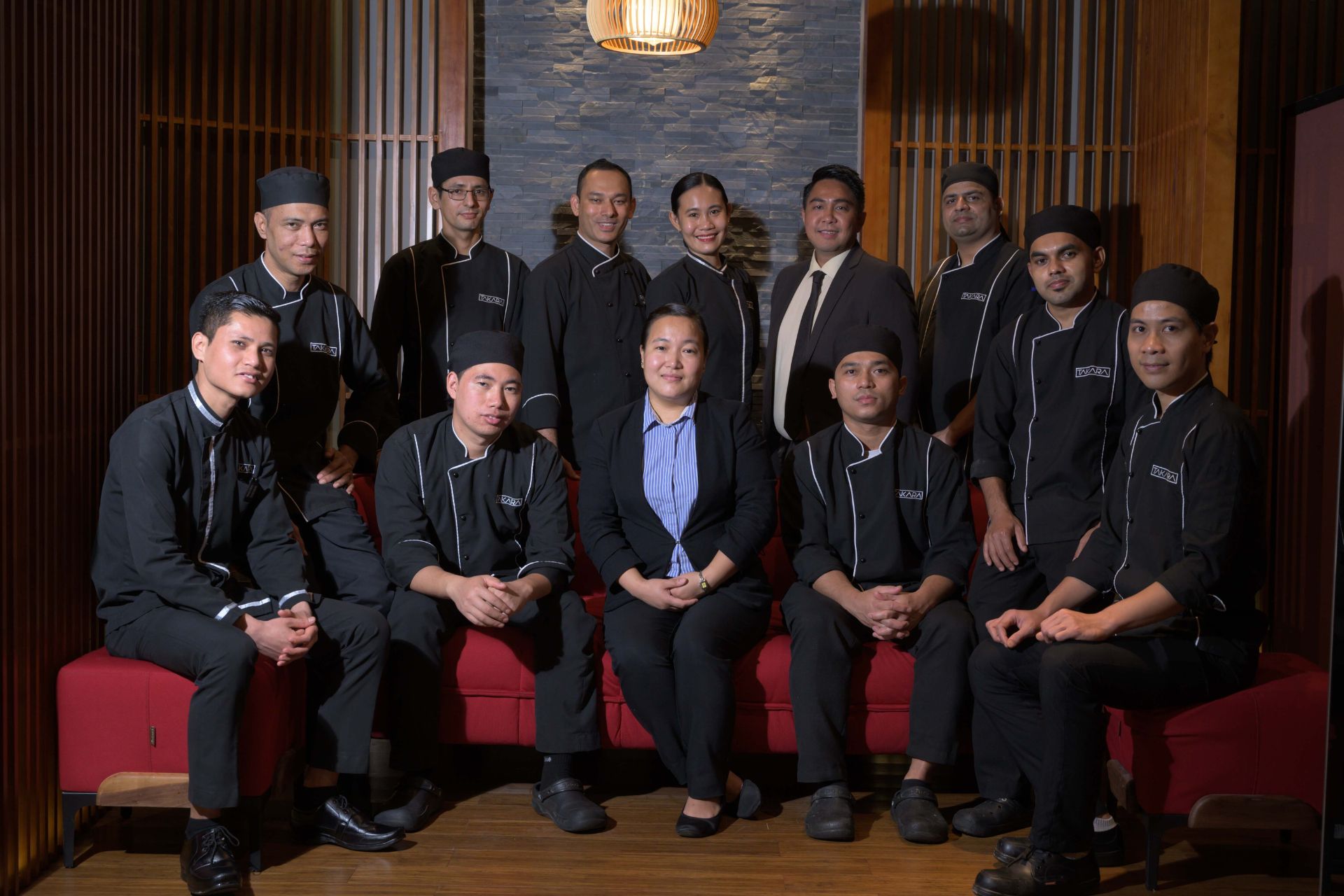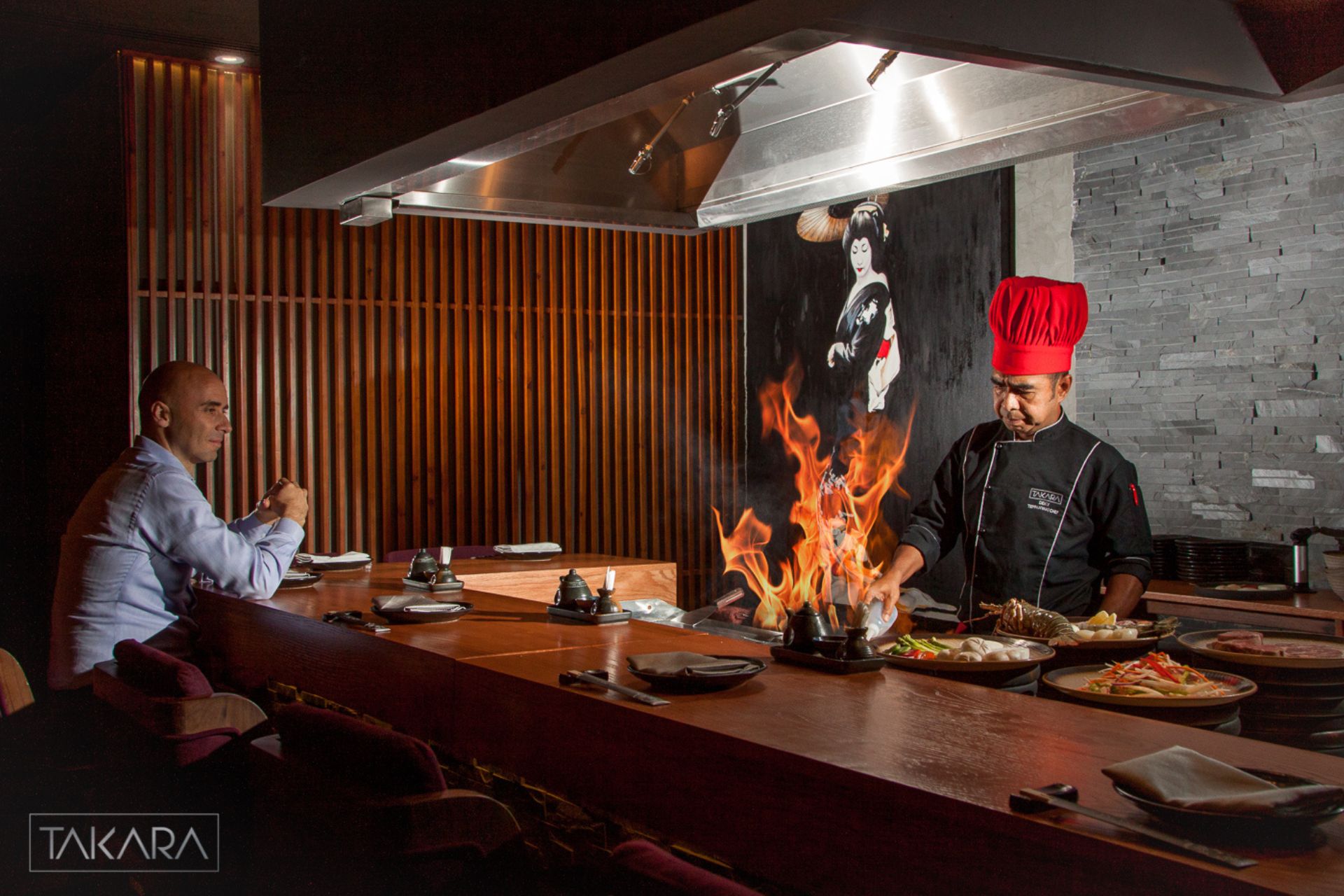 SPECIAL FEATURES
Prior to entering TAKARA guests will pass by beautiful landscape. Upon entering the restaurant, behind the reception stand, there is a large bar wooden display. The main feature of the entrance is unique glass lighting fixtures, creating an almost surreal entrance experience.
TAKARA's design is based on a modern-style Japanese Restaurant, with a contemporary touch. It features 3 dining rooms that cater to different dining experiences. The main dining room features a combination of modern Japanese Seating.
JETRO Certified
Alongside the Sushi counter there is our stylish bar the perfect spot to enjoy a relaxing aperitif or a pre dinner cocktail. The Bar offers a range of spirits, wines and sakes carefully selected by our team, and signature cocktails specially created for and available exclusively at Takara.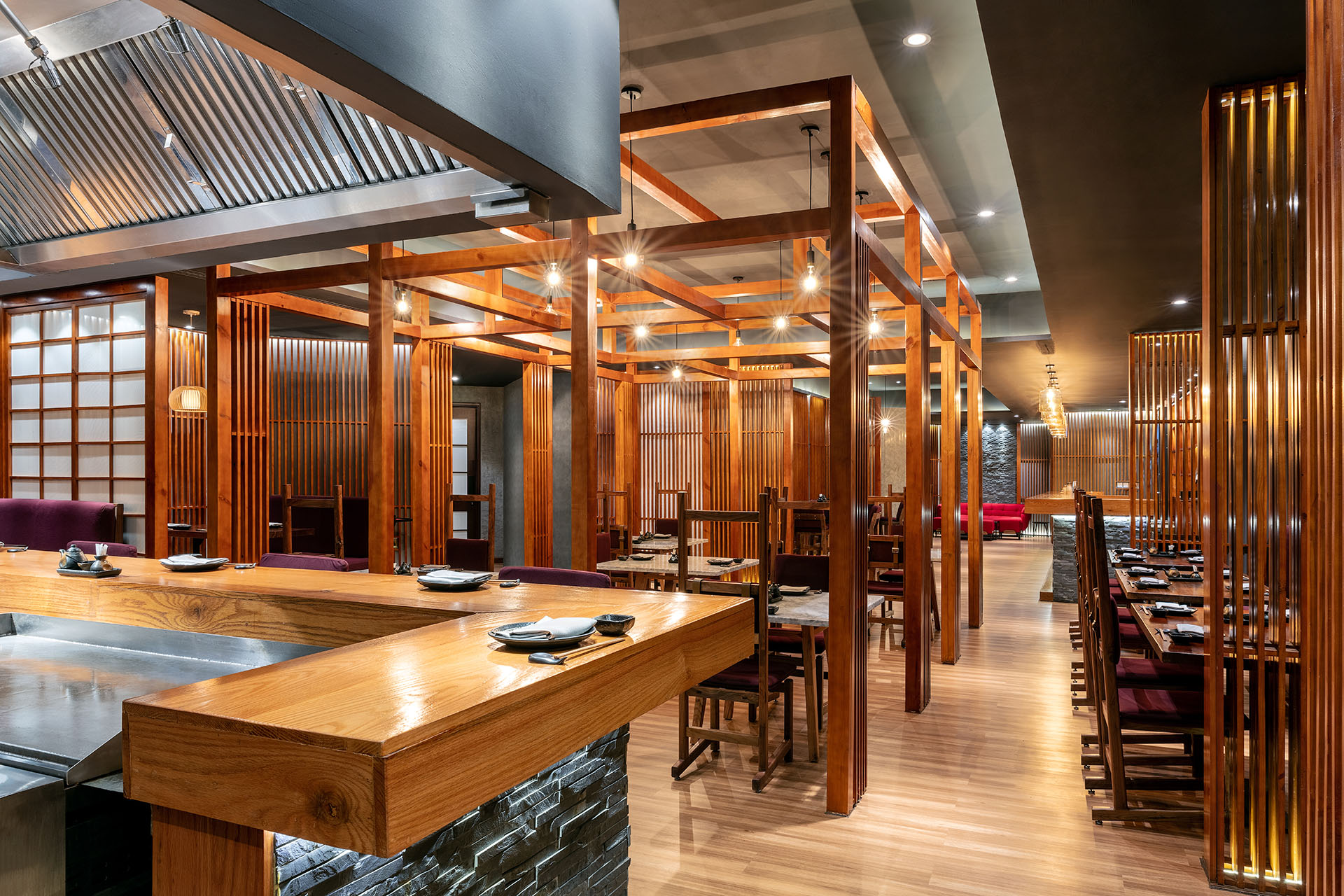 THE MAIN DINING ROOM
A large Bar and Sushi counter will greet the guests upon entering the room. The emphasis will be on providing the freshest seafood available. In order to achieve this, our Chef goes to the local market every day selecting the best products available. Some more elaborate preparations will still be available and will be prepared from the main kitchen. Also a-la-carte menu will be available to choose from a variety of Japanese appetizers to set menu selections.